Fly Fishing at Kitimat Lodge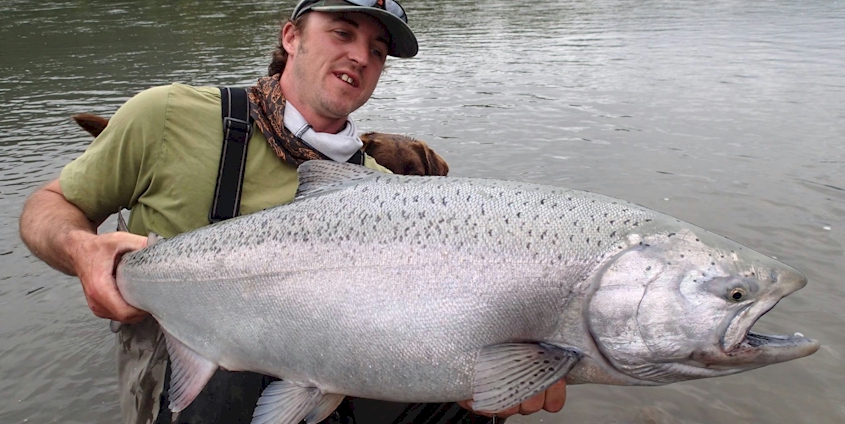 Kitimat Lodge
GUIDED FLY FISHING
Our location in Skeena and Kitimat areas allows us many opportunities for exclusive fly fishing for trophy steelhead and salmon. Our boats are top drawer and superior guides with years of Skeena knowledge. Book your group or individual trip with the norths finest guided trips.
Click to Book or Ask for More Information
Experience Guided Steelhead and Salmon Fly Fishing with Kitimat Lodge

Fly fishing can be done from a drift boat or just by wading your way up a creek or river and casting as you go. Walking through waist deep water, against strong currents, over the slippery, rocky riverbed is both an adventure and a workout. Either method of Fly Fishing is extremely popular and considered to be incredibly relaxing.
Some of the most dramatic "Time out for Fishing" newsletter stories (and really great gallery shots) we have at Kitimat Lodge come from misty adventure filled afternoons of Fly Fishing.