Kayak Adventures at Kitimat Lodge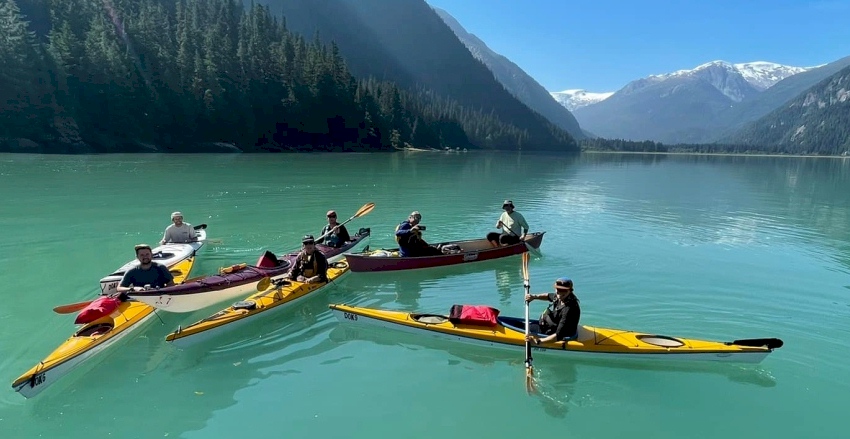 Kitimat Lodge
KAYAK and PADDLE ADVENTURES
Many of our guests have their own Kayaks, Canoes and other paddle adventure gear (and there are great places to rent right here in Kitimat if you're arriving without). If you have a group looking to explore the best spots - by all means we can get you there.
Click to Book or Ask for More Information
Kitimat Adventures Guided Tours Helps Your Group Gain Access to the Best Kept Secrets
Historic water falling glaciers are trickling down jagged mountains making for a breathtaking fly-by. We then touchdown in virgin pools of green glacier colored beauty. We can help your group get to some of the most incredible secret places. Wildlife sightings are always a occurrence so a camera is a must. Experience the still waters and natures bounty taking time to watch them feed on spawning Salmon in the summer. The smells of mother nature and the beauty of the spring flowers as well the turning of the autumn trees from bright red to orange and yellow. Old growth trees hundreds of years old drape the waters edge as we enter into another world of fishing paradise. Make this a part of your next trip to the BC wilderness adventures.